Crafty Cooking Kits Kid's Gallery

Detail View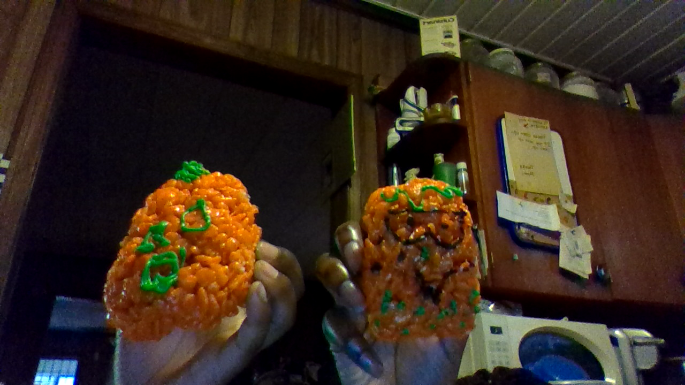 My Name:
Skylar S
My Age Group:
10 - 13 yrs
My State:
ALABAMA
Name of my Creation:
Smart Spooky by Skylar S

In my own words:
My pumpkin is super nerdy but it is cool. I love it me my mom and my grandma and cousin made them it was so fun !!!!!!!!!